Supporting and Extending Alberto Culver's digital marketing team
Alberto Culver, an American corporation, had many brands within local and global markets. Because of this, they had a significant amount of website-related technology needs throughout the company, across their multiple brands.
TechMuscle and Alberto-Culver formed a long-term partnership, so that Alberto's digital technology needs would be dealt with in a standardized manner, according to industry best practices. Techmuscle made sure that new websites were created and launched according to marketing timelines and budgets. We then monitored the sites to verify high percentage of uptime of all the main components of the site.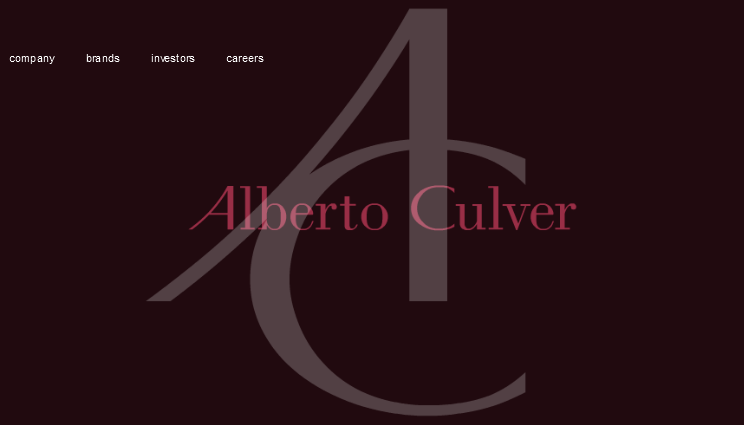 Techmuscle was an integral extension of Alberto Culver's digital marketing department. Their role was much more involved than just a "technology vendor". They operated as our IT department for all website technologies, server management, and security. All of Alberto Culver's global sites were built on their CMS and they were heavily involved in new site redesigns and development. With Techmuscle's guidance, we were able to redesign all our major brand sites and roll them out to 50+ global sites in less than 3 years.

Techmuscle constantly provided technical strategies and solutions based on our needs to incorporate brand content from video and social media. They managed set up and maintenance for our other technical partners, including iProspect (SEO), Bazaarvoice (consumer product reviews) and ExactTarget (email marketing). I was very confident in their ability to manage projects that spanned multiple agencies and Alberto Culver departments. I also welcomed their high commitment to quality in their work.

Stephen Strong, Global Director of Interactive
Supporting and Maintaining websites for Unilever
Unilever is a very large corporation with hundreds of global brands, from household products to food to personal care products. When they purchased Alberto Culver in 2010, they asked TechMuscle to assist with the migration process, which involved several complex steps to making all the sites Unilever-compliant.
After Alberto Culver was acquired by Unilever, Techmuscle oversaw the technical migration of all our global sites. This included working directly with Unilever IT on system infrastructure, security performance, and site content update processes. The process involved multiple levels of Unilever departments, agencies and countries. Their ability to coordinate through all these groups allowed us to transfer full ownership to Unilever ahead of schedule.

Stephen Strong, Interactive Director
TechMuscle also took over the content updating on all the former Alberto-Culver websites, which we did quickly to allow ongoing maintenance and important site update plans to continue unhindered.
Launching a network of global sites for TRESemm&eacute
The TRESemm&eacute brand was the flagship of Alberto Culver. TRESemmé produces a line of hair care products for women.
We had custom built all of the brand's sites (over a dozen, one for each of the countries the product was in) and had been working with the brand on other promotion and custom projects. It was time for a fresh look for the brand. The older site was a very flexible site structure that was easy to update by local teams in all the different countries, but, to give the brand a unified look in all it's represented countries, it prevented those countries from breaking out of the original design vision for the site.
The new version of the site needed to cater to different challenges. The company decided to centralize all content management to one team which would update all the country sites. They wanted to relaunch the US site and then proceed on to the rest of the countries. That came with a tight deadline and very high expectations from the brand.

We architected a central code base as the foundation for all the sites. This allowed any changes to be pushed to all the supported sites quickly. The code base also allowed for changes to be made to each site when brand teams wanted to highlight country specific promotions or products.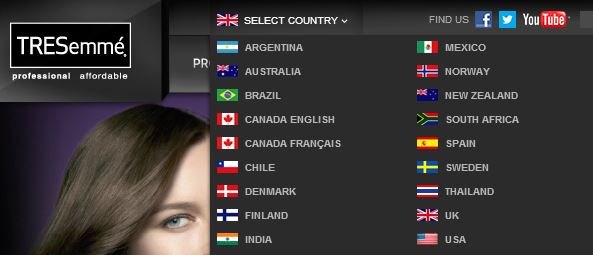 Content management with flexibility and consistency
Content was added, linked and could be gathered into topics to dynamically display on related pages, allowing the brand to have more control of what the user sees as they are ready to move to the next page.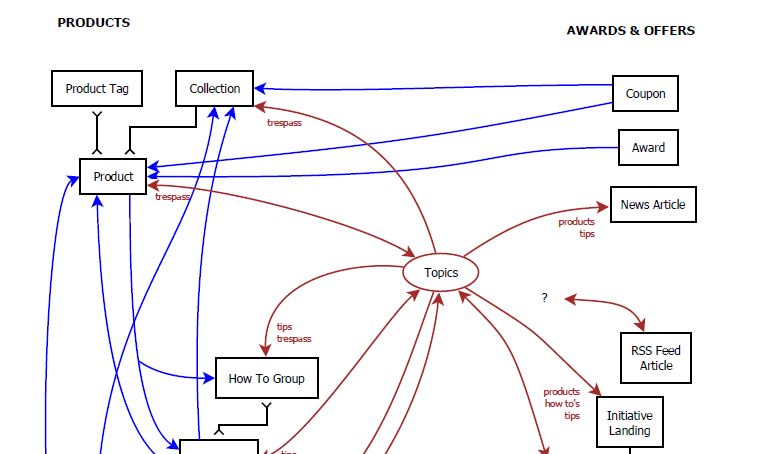 Animations to draw users interaction
To hook the users to engaging with the site the home page, product pages and style news pages were given special treatment with animations and interactive elements which we built in Flash or JavaScript (where appropriate).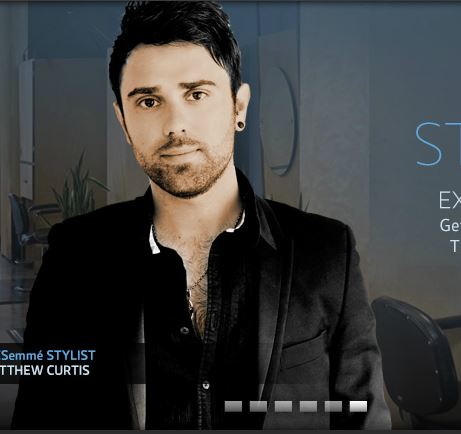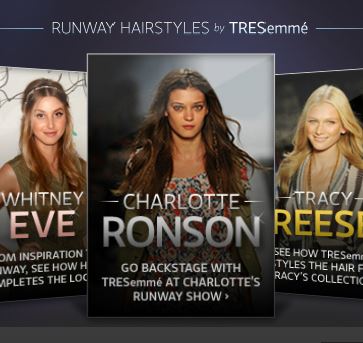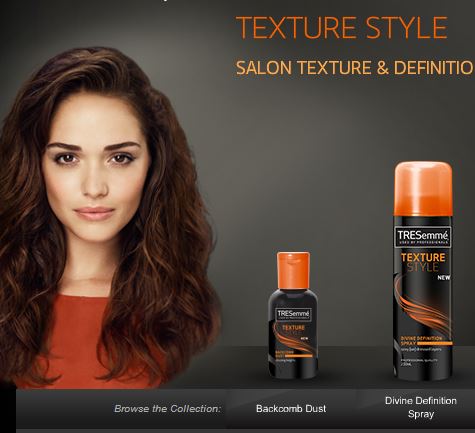 The US site launched on time and was received with rave reviews. We went on to launch another half dozen sites into English speaking and Latin American markets.
Re-positioning Noxzema's Web Presence
Noxzema produces and sells skin care products for women. It had just been purchased by Alberto-Culver and the new marketing team had a problem.
The brand was not youthful and relevant. Because of this, a high value was placed on making the site look and feel fantastic. We were given a complex final design with multiple interactive sections and integrations with third party services for things like product reviews.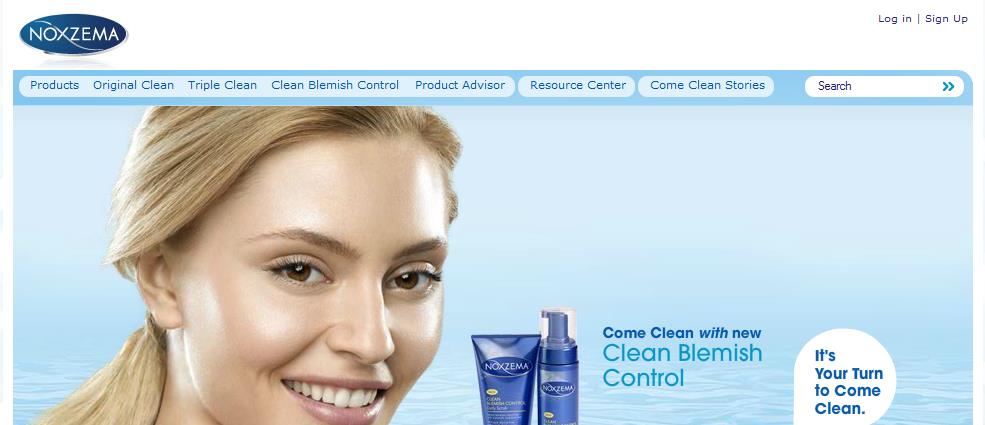 Engaging users with beautiful interactivity
We built these sections out in flash, taking special care to make them fluid and responsive. Users could see product reviews on hover and explore the products that were right for them.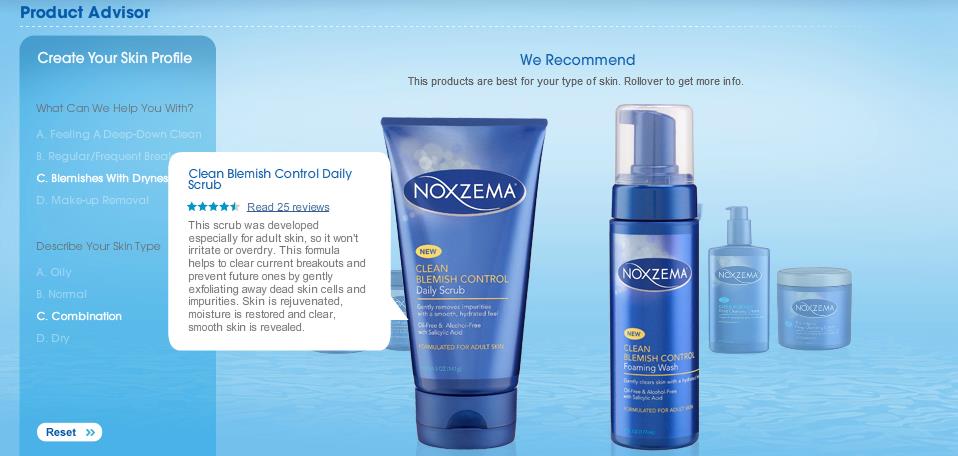 A place for users to share their thoughts and stories
Each product on the site could be reviewed, and those reviews shared on social media. The site contained a "my Noxzema Story" section where consumers would write about their experiences with the product. We created user flows to encourage users to engage with both of these sections. These sections integrated with Bazaar Voice review management system.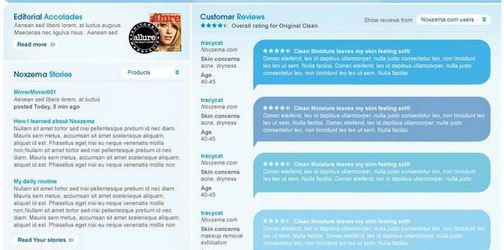 The site we built made the design and marketing teams very happy as it was kept well in line with the original visual plans.
Improving the Effectiveness and Enjoyment of our QA Team
We were doing a lot of repeat qa work. Same forms for more than 10 sites and in three to 4 browsers. The work was to standardize all contact forms for Unilever. We had to do them over and over because they were all on the same code base and any time there was a change to one, all had to be checked.
We realized that manual QA was not the best approach. It was error prone because of the people got bored with doing the same thing over and over. We wanted something better. A computer could do the same checks in a fraction of the time and with 100% accuracy.
We looked around for a software product that could do this. We didn't find any. So, we build our own.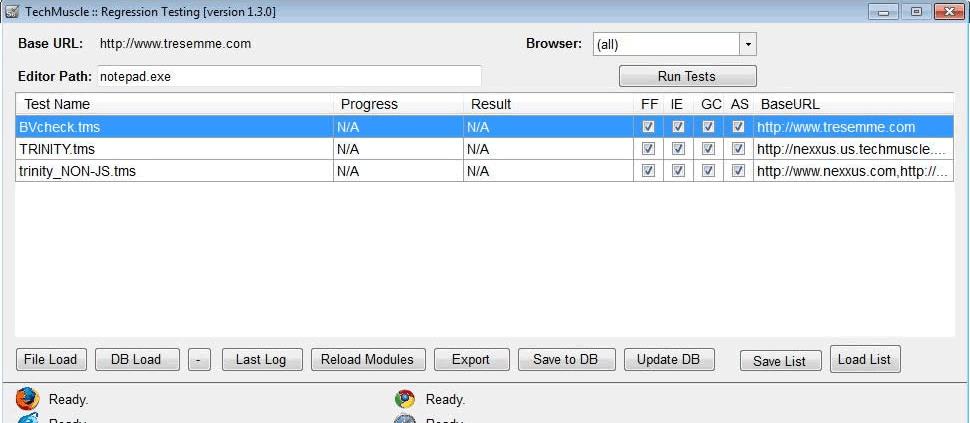 We used Selenium, an open source testing thingy. It supported multiple browsers and allowed us to write our own tests and update them as the requirements changed. We were able to optimize the software to our needs so we could utilize the computer strengths and the tester's strengths.
Bringing sanity to Buffalo Grove Park District
Buffalo Grove Park District (BGPD) is a large district in the Northwest suburbs of chicago. They run hundreds of services and programs for their constituents every year.
The success of the BGPD largely depends on their ability to accurately track budgetary figures for every single program and need throughout the organization. The company previously used interconnected Microsoft Excel documents to do this. As you can imagine, manually tracking thousands of interconnected numbers in Excel produced lots of issues.
"[The spreadsheets had] unreliable formulas. Links between files were often broken and would not update when new numbers were entered."

Ryan Risinger, Director of Recreation and Facilities
We would continually have to update our Excel sheets individually ... If one sheet changed, we would have to go back and change any other sheets with information in that fund.

John Short, Business Manager
BGPD asked us to come up with a solution for the problem. At first, the plan was to build a basic form system within a small-scale database solution, like MS Access. The plan would work, but it had one major flaw-- BGPD needed to be able to create forms on the fly, modify existing forms, and they had no on-site database experts, nor the time or money to hire one to keep up the solution. We then proposed a new kind of program-- one that bridged the gap between solutions like Excel and database systems like SQL Server.
We created an application, which combines the benefits of these two systems while running on the robust Microsoft SQL Server platform. It employs a simple drag and drop interface to create forms and create the formulas that the forms run on. Forms are then connected to other forms through the drag and drop interface for the purpose of crunching the data down to summaries.

The solution has been saving BGPD time for over 5 years.
[The custom software] allowed for us to setup budgets where all the formulas are on the "back end." The users just enter numbers. They cannot mess with formulas. All the links to other budgets are solid and update every time they save.

Ryan Risinger
When asked how he felt about working with us, John Short summed it up well when he said, "TechMuscle was very helpful and open to any feedback on the project."
Creating an Engaging User Experience for Mrs. Dash
Mrs. Dash gives its food loving customers salt-free spice options. The brand revolves around recipes and how their products enhance them.
The Dash team needed a website that would highlight the recipes, help users find them, use them and share them. We worked with a design partner to sculpt the site's user experience to meet those goals.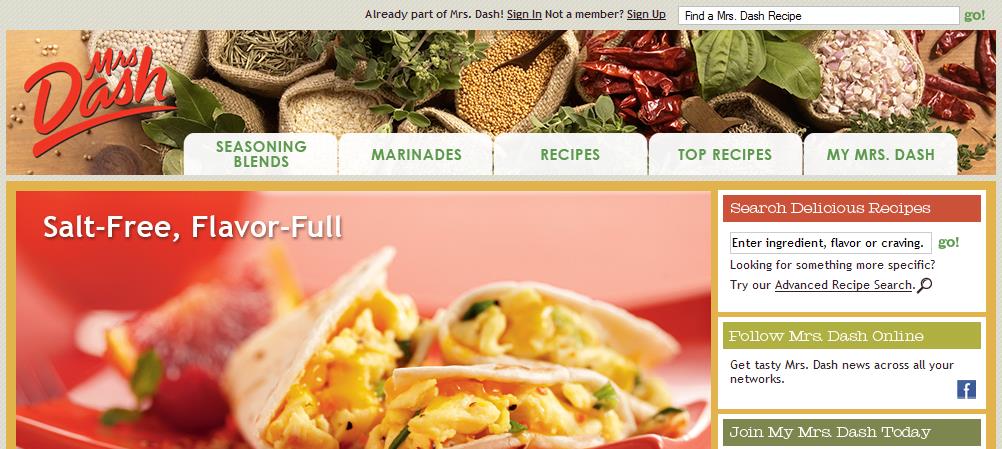 We built a robust recipe search that allowed users to search by many different means and built a personal space for each user to gather, use and share recipes they liked.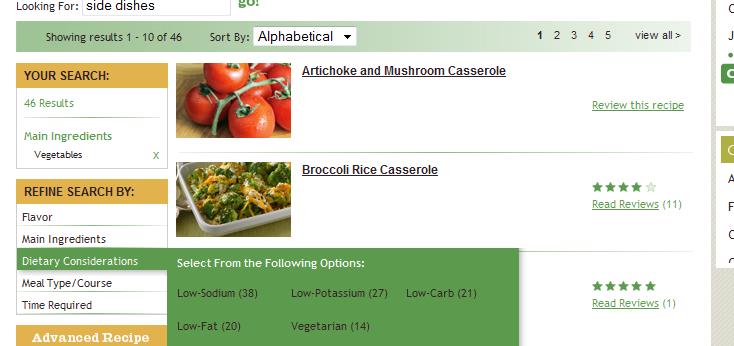 The site was optimized for SEO and allowed custom SEO to be added to it after it launched so that the site content would be ranked high in the search engines, further increasing the accessibility of the recipes, and thereby the product, for the brand's customers.
Saving RSM McGladrey Time
RSM McGladrey helps its clients make more informed HR decisions.
Before coming to us they were using excel to process hundreds of reports of employee pay raises and performance metrics. took weeks to complete, with lots of double checking in order to avoid errors creeping into the reports. They knew there was a better way but didn't know how to get at it, so they came to us.
Simplifying weeks of work into a few buttons
We started by nailing down all the inputs into the system and built a custom application to do all the data processing. The system allowed them to generate boardroom-ready reports and Power Point slides within a couple days and a few button clicks.

After we were done we got the impression that they had more pleasant client presentations and were able to relax with their families at night.
Making data useful for Mina Capital Management
We were working with a hedge fund, Mina Capital Management, that was getting involved in a new investment strategy. The strategy was very complex - a compilation of many smaller strategies. The company needed to find the right mix to get optimal gains.
Processing the data was overwhelming due to the amount of possibilities. They needed a quick way to adjust the variables and view the changes so they could make informed investment decisions for their clients.
We built a system that simplified the "search for the right strategy". It hid the complexity and allowed the fund managers to tweak the strategy using a few switches. The system would then visually display the updated strategy so they could easily see the impact of their changes.

They could then compare several strategies side by side to determine the final strategy for the fund. Goodbye frustration, hello informed decisions.
TechMuscle is trustworthy, has great customer service, and great expertise.

Ed Owens, Owner of Mina Capital
Making Harris & Harris more efficient
Harris and Harris is a collection company that has call centers of reps that collect on their client's outstanding debts. Their clients include some of the major hospitals, municipalities and universities of the midwest.
They depend on analytics to keep track of their progress, motivate their reps and report back to their clients what they have earned. They wanted a system to track goals, daily and monthly progress across the company.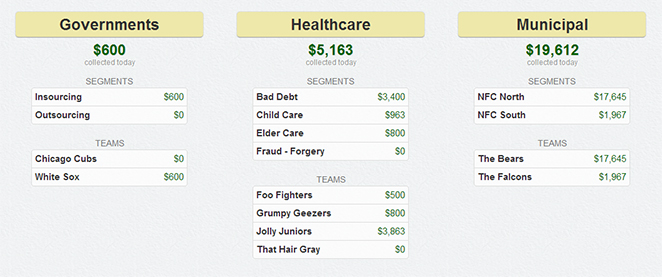 We spent a lot of time with staff members to figure out exactly what they wanted for the system. From there, we planned out the system, presented it, and then built out the application. It now displays daily progress on screens across their call centers. Teams are now able to see their goal progress, and managers have a dashboard to keep track of their teams.

TechMuscle didn't just build what we asked. They dug in and figured out our company, and proposed functionality that really fit us well.

Nick DiGiolia, Director of IT